Curious About Mammals
by Cathryn Sill
illustrated by John Sill
"Offers youngest readers a pleasing introduction to what makes a mammal a mammal." —Publishers Weekly
Mammals are fascinating creatures, and no two species are exactly alike. Some nest high in the treetops, and others burrow underground. Some mammals swim, and others can fly! From the author and illustrator team that brought you the acclaimed About… series, Curious About Mammals introduces the youngest readers to the diverse world of mammals through basic facts about what mammals look like, where they live, what they eat, and how they move.
This new addition to the Discovering Nature board book series provides early opportunities to compare, contrast, and observe physical and behavioral patterns in animals. Educator and author Cathryn Sill's simple vocabulary and wildlife illustrator John Sill's realistic portrayals of mammals and their habitats are perfect for young nature enthusiasts learning to describe what they see outside the classroom and in their own backyard. From the backyard American red squirrel to the beautiful Arctic fox, the variety of fascinating creatures introduced is sure to captivate animal lovers and little explorers alike. Get a peek inside the book below!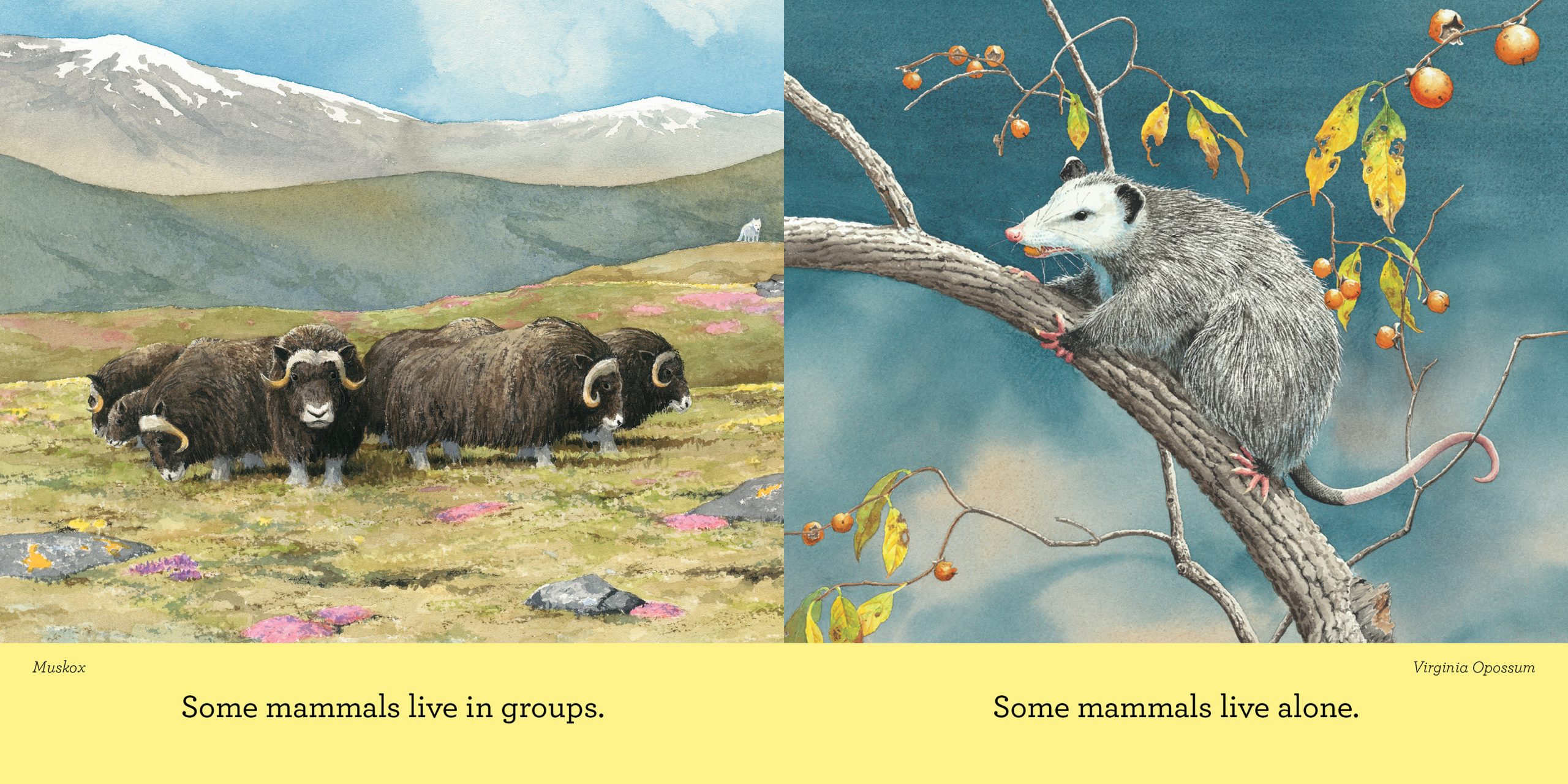 Discover the Sills' About… and About Habitats picture book series for more educational opportunities, perfect for young nature enthusiasts.
Praise for About Mammals
"The paintings draw viewers in with their warmth, charm, and accuracy…. This is ideal for storytimes…" ―School Library Journal
"Pre-school and primary-grade teachers will find this an attractive choice for units on mammals." ―Booklist
"A quality book for introducing mammals, it is also well bound and worthy of addition to the young reader's library." ―NSTA Recommends
"This is a successful book and is to be recommended for all children's collections." ―Science Books & Films
Be on the lookout for Curious About Mammals this August at your local library, indie bookstore, or Barnes & Noble, and don't forget to check out the rest of our brand-new Fall 2020 titles as well as our picture books and middle grade titles coming to Peachtree this season in paperback!